Nijmegen city walk | 5 km
Nijmegen city walk | 5 km
This 5 km city walk takes you through Nijmegen's rich cultural history. Check out the walking route and discover Nijmegen's city centre on foot! This city tour is unguided, so you can enjoy it at your own pace.
Nijmegen's rich cultural history goes back two thousand years, when the Romans settled here and Nijmegen grew into the largest city in the Netherlands at the time.
Several centuries later, Emperor Charlemagne chose the Valkhof as the location for his palace, and it became one of the most important sites of his empire. In the following centuries, many other princes, dukes and emperors chose Nijmegen as their domicile. As an imperial city, Nijmegen fell under the direct authority of the emperor of the Holy Roman Empire. As such, the people of Nijmegen were among the most privileged citizens in Europe.
It was not until centuries later that the city was matched in importance and wealth by booming trading towns in the Dutch provinces. The city was a frequent focus in wars due to its strategic location. The last time was during World War II, when the Allies accidentally bombed the city, killing hundreds and wiping out much of the inner city.
Extensive reconstruction has since restored Nijmegen's fun and lively character. The old town exudes a young, southern and friendly atmosphere. History buffs will enjoy the rich variety of cultural history that Nijmegen has to offer.
Guided city tour
Citystore Nijmegen offers a wide variety of self-guided city walks. If you would rather discover Nijmegen with a guide to fill you in on all the fun facts, historical or cultural stories and beautiful places, please contact the Nijmegen Citystore.
Sights on this route
Starting point: Grote Markt 17
Nijmegen
De Waagh, Stadscafé en Restaurant
You can't miss this period property, Town Café and restaurant De Waagh, which dates back to 1612. It is Nijmegen's eye-catcher in Grote Markt, a homage to the Renaissance and honouring four centuries of history.Read more
De Waagh, Stadscafé en Restaurant
Valkhof Museum
The most beautiful Roman finds in the Netherlands, a colourful collection of contemporary art and a magnificent collection of ancient art. The museum's collections focus on the Nijmegen's illustrious history and Charlemagne's Valkhof Castle.Read more
Valkhof Museum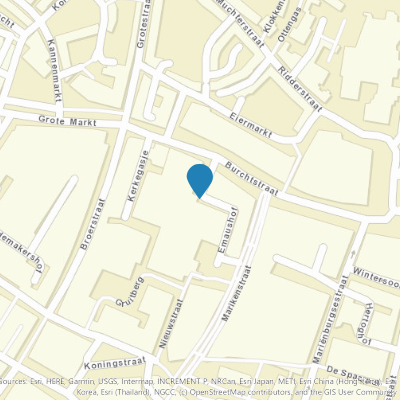 De Vereeniging Café-Restaurant
Eating and drinking in a pleasant atmosphere in Keizer Karelplein... For drinks, a get-together, a cup of coffee, a drink, lunch, high wine, just an appetizer or dinner. The kitchen team focus on health, using the best local suppliers.Read more
De Vereeniging Café-Restaurant
Kronenburgerpark
Kronenburgerpark has more than 150 different tree species and the differences in height make the park unique to the Netherlands.Read more
Kronenburgerpark
Lange Hezelstraat (Nijmegen)
De Lange Hezelstraat, the oldest shopping street in the Netherlands, is home to a wide selection of independent shops, cafés and restaurants.Read more
Lange Hezelstraat (Nijmegen)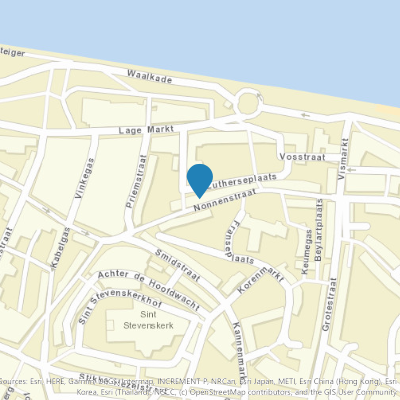 Café In de Blaauwe Hand
This is the oldest café in Nijmegen. Situated in the heart of the city and with a historic ambiance, its tradition of hospitality dates back to 1542. Here, everything revolves around savouring a tasty bite to eat or a drink in centuries-old surroundings.Read more
Café In de Blaauwe Hand
Stevenskerk
The late Gothic St Stephens's Church is in the heart of the charming historical centre of Nijmegen. As soon as you enter the church you will be struck by the striking interplay of lines in the architecture.Read more
Stevenskerk
End point: Grote Markt 17
Nijmegen